SU Ag Center to host virtual series Smothered Okra: Garden Talks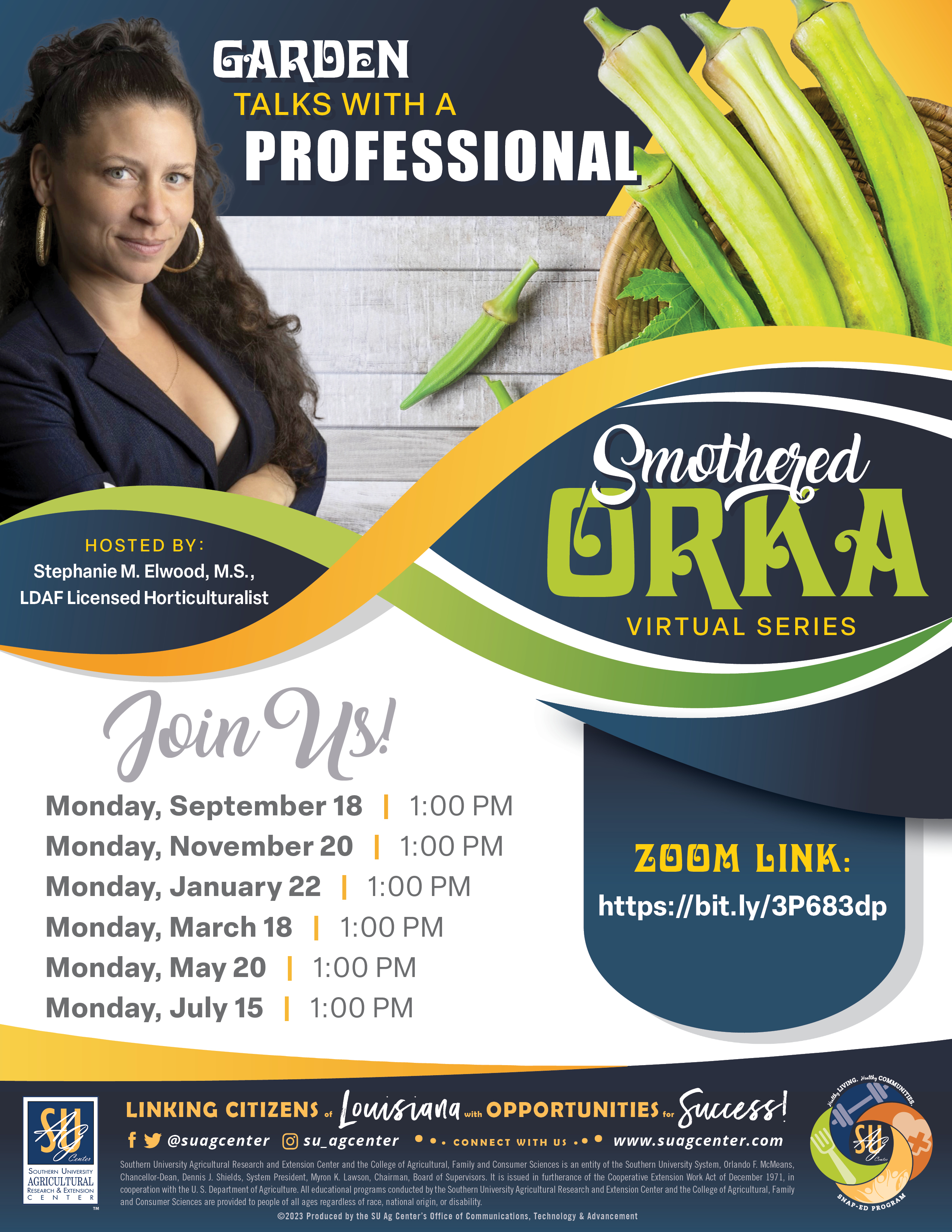 The SU Ag Center will host a virtual series titled "Smothered Okra: Garden Talks with a Professional" every other month beginning in September.
The webinar will be led by Stephanie Elwood, M.S., SU Ag Center Extension Associate for Community and School Gardens, Growing Healthy Coordinator and LDAF Licensed Horticulturalist.
Urban and small farmers, gardeners, and teachers are invited to attend with questions about gardening and what to do for their fall gardens.
To register, visit https://bit.ly/3P683dp
For additional information, contact Stephanie Elwood at stephanie_elwood@suagcenter.com.