Newsroom
SU Ag Center set to hold Men's Health Luncheon
June 02, 2023
The luncheon themed, "Navigating the Journey to Wellness," will discuss mental health, cardiology, gastro, and general men's health. To register for the luncheon visit, https://bit.ly/3LghoNJ.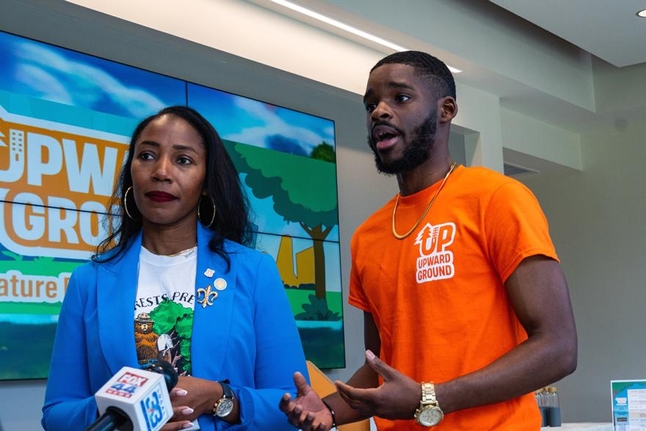 College of Ag Students and Alums featured in U.S. Forest Service Upward Ground Video
May 23, 2023
SU College of Agricultural, Family and Consumer Sciences students and alums are featured in the U. S. Forestry Service video and story on the April 21, 2023, Upward Ground event on environmental justice.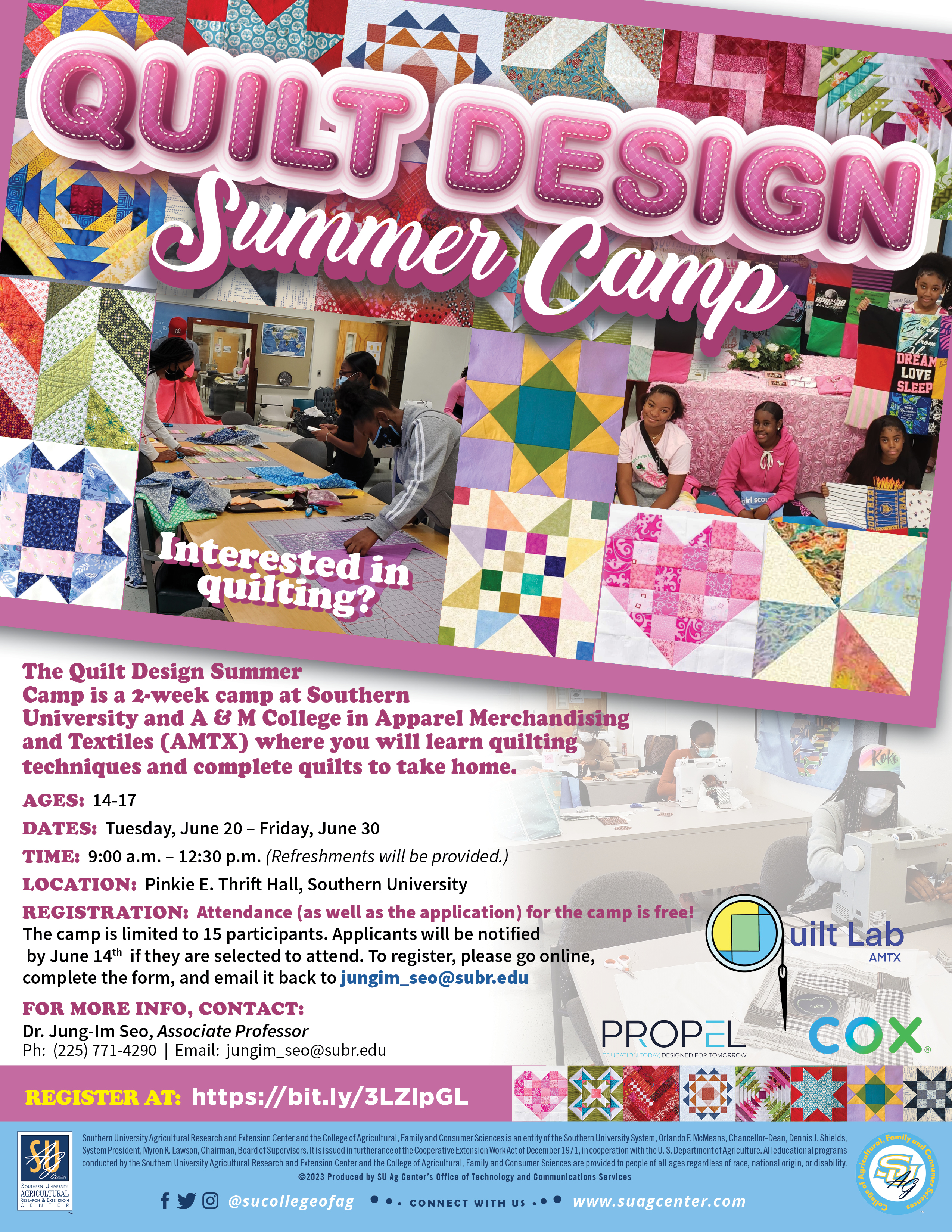 Quilting Design Summer Camp set for youth ages 14-17
May 22, 2023
Participants will learn quilting techniques and complete a quilt to take home. To register, complete the registration form at https://bit.ly/3LZIpGL and email it to jungim_seo@subr.edu.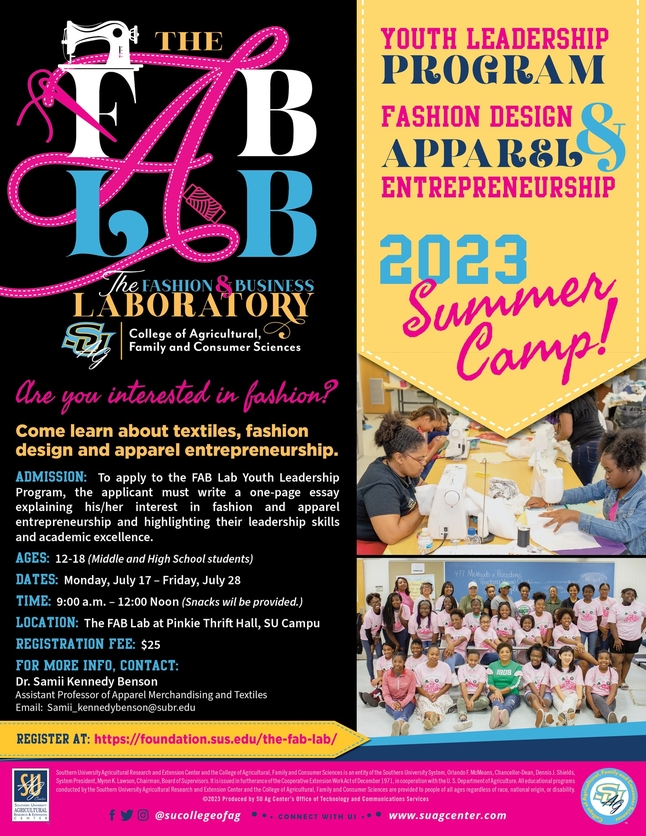 SU College of Ag set to hold Fashion Design & Apparel Entrepreneurship Summer Camp
May 22, 2023
The FAB Lab Youth Leadership Program's summer camp will be held July 17 -28, 2023 in Pinkie Thrift Hall for students ages 12 - 18.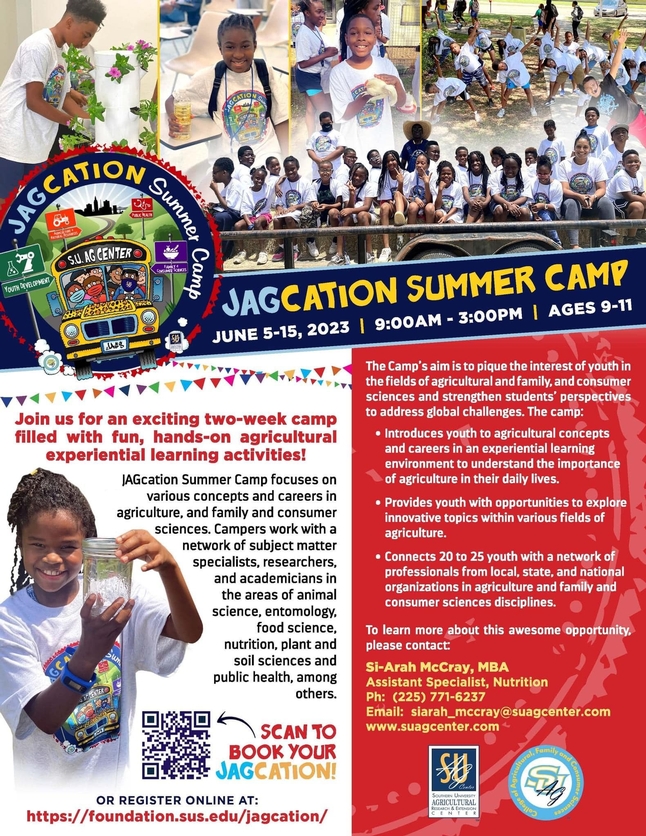 SU Ag Center now enrolling for its JAGcation Summer Camp
May 18, 2023
To register, visit https://foundation.sus.edu/jagcation/. The registration deadline is May 26, 2023.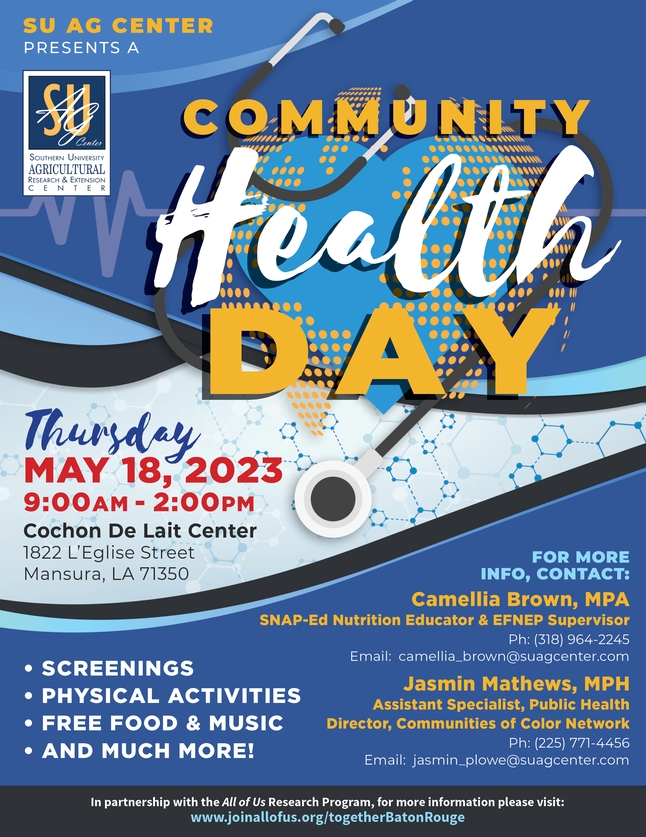 SU Ag Center set to host a Community Health Day in Mansura
May 17, 2023
This community health day will include health screenings, physical activities, free food, and music with a special focus on seniors.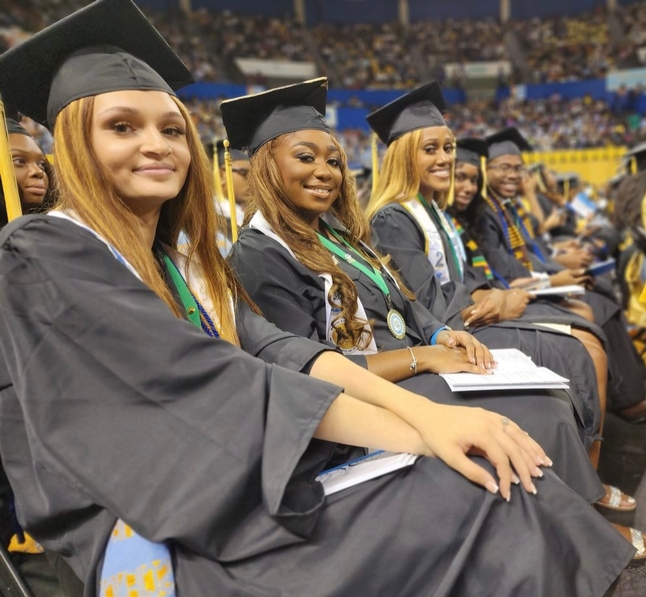 Thirty four students earn degrees from the College of Agricultural, Family and Consumer Science
May 12, 2023
Congratulations to the Spring 2023 Graduates!